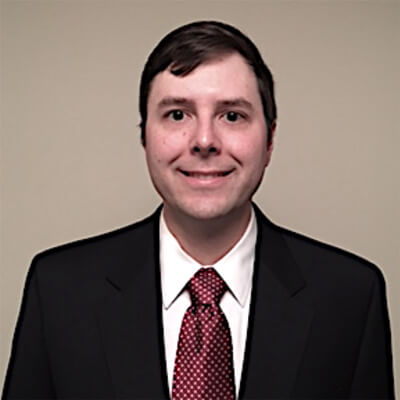 William R Keller
Primary Psychiatrist
William Keller is a board certified psychiatrist with over 10 years of experience providing evidenced based mental health care. His primary goals are improving the delivery of mental health care within a system, advancing treatment for the seriously mentally ill, and consistently providing high quality care with a personalized approach. William's current position as medical director of inpatient psychiatry at DHMC and Assistant Professor of Psychiatry at Dartmouth's Geisel School of Medicine draw upon his vast experiences within a multitude of mental health settings. Previous employment settings include large academic centers with a predominant research focus, community mental health clinics, freestanding psychiatric hospitals, state psychiatric hospitals, Veterans Affairs Hospitals, and the United States Army. He completed a National Institute of Mental Health training fellowship with an emphasis on research and treatment of psychotic disorders. He has published over 12 scientific peer reviewed journal articles and received research funding from the American Psychiatric Association.
William completed his psychiatric training at the University of Maryland School of Medicine and world-renowned Maryland Psychiatric Research Center. He holds a Medical Doctorate from UT Southwestern in Dallas Texas and a BA in Mathematics from the University of Maryland Baltimore County.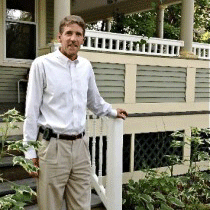 Douglas L. Noordsy
Consulting Psychiatrist
Douglas L. Noordsy, MD, is Clinical Professor, Director of Sports Psychiatry, and psychiatrist on the INSPIRE Early Psychosis Clinic in the Department of Psychiatry & Behavioral Sciences at Stanford University School of Medicine
In addition to being the previous Medical Director at Meadow Farm since 2010, Douglas L. Noordsy, MD, was Associate Professor of Psychiatry and Director of Psychosis Services at Dartmouth Medical School, and an Investigator with the Dartmouth Psychopharmacology Research Group. Dr. Noordsy earned a Bachelor of Science in Chemistry at St. Lawrence University, and a Medical Doctorate at Washington University School of Medicine in St. Louis, Missouri. He completed residency in Psychiatry at Dartmouth-Hitchcock Medical Center and has served on faculty at Dartmouth since.
Dr. Noordsy provided psychiatric care and medical leadership at Dartmouth-affiliated CMHCs from 1989-2003. He currently serves as Attending Psychiatrist at Dartmouth-Hitchcock Medical Center. He is a reviewer for multiple journals, including The American Journal of Psychiatry, Schizophrenia Research, and The Journal of Clinical Psychiatry. Dr. Noordsy received the Exemplary Psychiatrist Award from the National Alliance for the Mentally Ill in 2001.
Dr. Noordsy's research interests are in treatments for people with comorbid substance abuse and severe mental illness, and in synergistic effects between medications and psychosocial rehabilitation that may facilitate recovery from schizophrenia and bipolar disorder. He is co-investigator on several randomized, blinded trials of second-generation antipsychotic medications funded by NIMH, NIDA or NIAAA comparing vocational, symptom, and substance use outcomes of various agents among individuals with both first-episode and chronic schizophrenia.